The Radius RX Series Positioners are available in both analog and digital. All Radius Positioners come complete with mounting hardware to directly mount to the Radius Series A Rack and Pinion pneumatic actuator. The units have various certifications including EX I, EX d, CSA, CE and SIL2.
Analog Positioners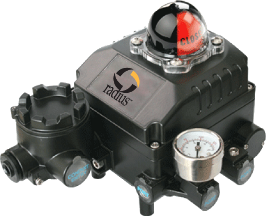 RX-1000 -LS
Electro-Pneumatic Transmittor
RX - 1000 Explosion Proof

The analog positioners are used for operation of pneumatic rotary valve actuators. Designed for high durability and performance in a high vibration environment. It has low air consumption, fast and accurate response time and is easy to switch from reverse to direct action.
Digital Positioners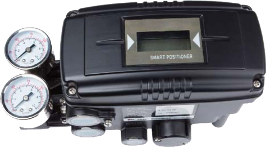 RX-2500
Digital Fail Freeze SIL 2

The Digital positioners have low air consumption and provide many features including auto calibration, local/remote control, PID control, Fail Freeze and HART communication.