The Series ER and EW electric valve actuators are proof that Radius responds to customer needs. Most units come standard with four limit switches, torque limiter, manual override and ISO 5211 mounting dimensions. Factory stock units are available for 4-20ma modulation as well.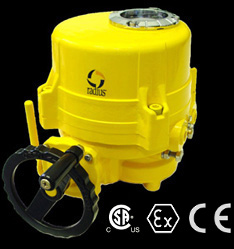 Series EW Electric Actuator
The EW series are rugged worm gear driven actuators that are well suited for stringent industrial valve automation requirements. Features include declutch-able manual hand-wheel overrides, local remote switching stations and a multitude of speed, voltage and torque ratings. The housing is die cast aluminum and epoxy coated.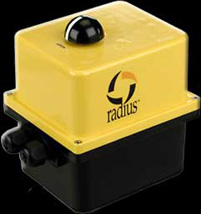 Series ER Electric Valve Actuator
The ER is perfect for most quarter turn valve applications. Its standard synchronous motor develops the full rated torque almost immediately when powered and requires no costly brake assembly when mounted on dampers or butterfly valves. Its polymer housing makes it an excellent choice for corrosive environments.